Skip Navigation
Website Accessibility
Each month we detail a customer's background
and interest in quilting and creating.
We hope you enjoy and are fascinated by each quilter's work.
Come in and see a sample of the talent on display in our store.



1. How did you get started in quilting?
Growing up, my mom made clothes for all seven of the children in our family. She was an excellent seamstress. However, when I was in 7th grade, she made me a green leather jumper that was so stiff, I couldn't sit down in it! I decided I had to take matters into my own hands. So, at age 14, I took my first sewing class. I made a dress that was a cross between a square dance outfit and yodeling attire, which I never wore.
Fast forward to the 1980's: I took my first quilting class from Honey Run Quilters when it was on the Esplanade. When my seams fit together, I started laughing and clapping! Honey Run's owner at the time, Sharon, said, "Well, that's a first! We've never had a clapper before."

2. What is one quilting notion that you can't do without?

I'm part of a small sewing group that we call the Sew Crazies. So, the "notion" of not having my six fellow Sew Crazies in my life is what I truly can't do without!


We've taught each other so many helpful tips and tricks. Luckily, none of us are afraid to call out "suggestions" (that's putting it mildly) to each other. We all agree that it's such a gift to be able to make new friendships in our golden years.
This also extends to the additional Embroidery Buddies I've made from classes and the amazing staff at Cathy's/Honey Run Quilters. It's also brought one friendship full circle with Lauren (Cathy's lead sewing machine salesperson), who I actually went to junior high school with.

3. If you're willing, please share a funny quilting experience that taught you a memorable lesson.


My daughter-in-law gave me a dog-themed quilt pattern. It had you cut and piece together quilt blocks that made nine dog faces. With my natural gift for over-doing things, I bought nine different types of "fur" in black, brown, and white, ranging from straight to curly. At the time, I had two little dogs who were non-shedders, by choice. However, my doggie faces were a payback as I ended up with "fur" in every room of the house!
When my four-year-old grandson opened the gift of the doggie quilt, he looked up at me and said, "What the heck?!" To which I replied, "Oh, sorry, buddy. Don't you like it?" And he said, "It's fine. But, could you make it with a fire truck next time?"

4. If it's possible to choose just one, what is your favorite quilt that you've made?

During Covid, I was taught how to do paper piecing by two of my fellow Sew Crazies. Using 1930's reproduction fabric for each quilt block, I would send photos to my daughter as I completed them.

Part way through the project, I asked if she would like it for my little granddaughter and she said "Yes, I think it would be great for Isla to have an heirloom quilt!"
This year, I feel even more blessed with the birth of another granddaughter, my little Leona! I have the fabric to make an heirloom quilt for her, too!

5. What do you do with your quilts?


I have given over half of them away! Some have been given to fundraising raffles, family, and friends. Others I've given to grand-dogs and even one kitty!
Then, there's the explosion of quilts in both our Chico home and our summer place, as I've made at least one for every season and holiday!
It's not my fault! Honey Run keeps getting new material that I can't resist buying!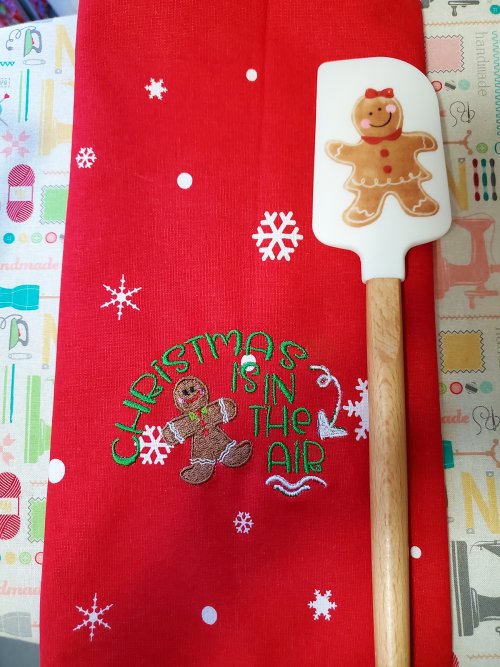 6. Have you ever received a quilt as a gift? If so, please share a bit about the experience.

Luckily, no. I need another quilt like I need more cellulite!

7. What type of quilting do you most enjoy?
That's like asking which M&M is my favorite! Since retiring five years ago, I've learned so many different techniques through classes at Cathy's/Honey Run.
I love paper piecing and Accuquilt for the accuracy. I love to choose the color combinations and patterns for my quilts. I gasp when someone suggests a plain or dark fabric since most of my quilts look like a rainbow exploded.
So, a quick answer would be that I enjoy all of it!



8. We would love to include some personal details about you (anything you'd like to share) such as your profession, interests outside of quilting, future plans, etc.
Five years ago, I retired from working for the state. My last position included doing inspections, investigations, and criminal background clearances.
Between my husband and I, we have two children each and seven grandchildren!


My latest interests include traveling and making fun projects on my embroidery machine. Through this experience, I discovered that my grandmother was a monogrammer who had a shop in San Francisco. So, of course, my machine has been named after her.
My other creative outlet has been performing in community theater, in both Butte and Humboldt counties, for over 20 years. Two of the musicals that I appeared in were "Quilt" (about the AIDS Memorial Quilt) and "Quilters" (about women who crossed the prairies).
In "Quilters", each quilt block described women's rites of passage such as marriage, child birth, and other life struggles. There is a particular line from the show, pertaining to life, that I often use while quilting: "If things don't turn out as planned, just rip out and re-do." I have found that things turn out much better, in both quilting and in life, if you use that philosophy.